Road Constructions
Sam Dam Engineering has been involved in a wide spectrum of road projects including asphalt paving, concrete paving and sand/chip sealing. We offer services from road repairs to complete road construction. The main clients of these projects are the Road Development Authority and Provincial Road Development Authority. We maintain and utilize latest machinery, technology and qualified staff in order to fulfill the client's requirement.
Asphalt Roads (Carpet)
Our company offers a full range of asphalt services. We have undertaken improvements to various 'B' grade road projects in the Sabaragamuwa province. We also expedite in improvements to internal roads in factory buildings and lands.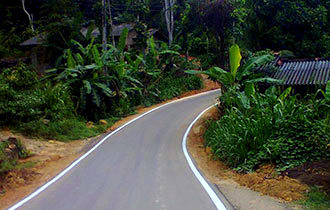 Concrete Pavements
Sam Dam Engineering has handled concrete pavement projects ranging from major roadways to simple jogging lanes and everything in between.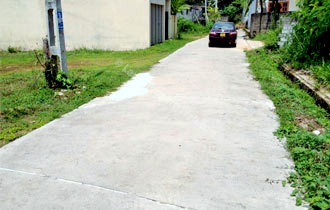 Sand / Chip Sealing
Chip sealing and sand sealing methods are used for repair works of existing roads. Our company has a vast experience in undertaking these types of projects for the Road Development Authority.